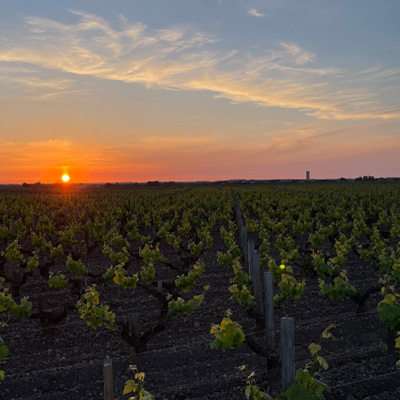 Bordeaux 2021 – The Left Bank Overview
By Aaran Eccles
It became clear from our tastings across a week in Bordeaux that Cabernet Sauvignon had outperformed Merlot in 2021. Where Merlot had in some instances been hit by frost and mildew, Cabernet Sauvignon had benefitted from a long growing season extending into October, developing aromatics and ripening tannins. This all made for a promising set of visits to the Cabernet Sauvignon dominated Left Bank in early May to see how each estate and appellation had responded to the unique challenges of 2021.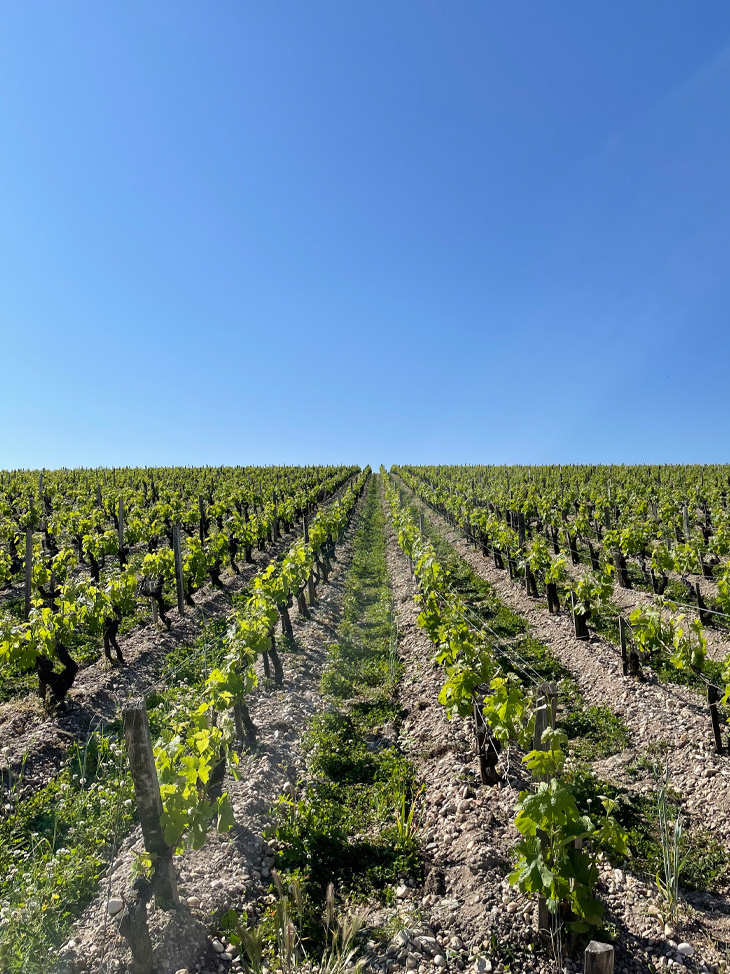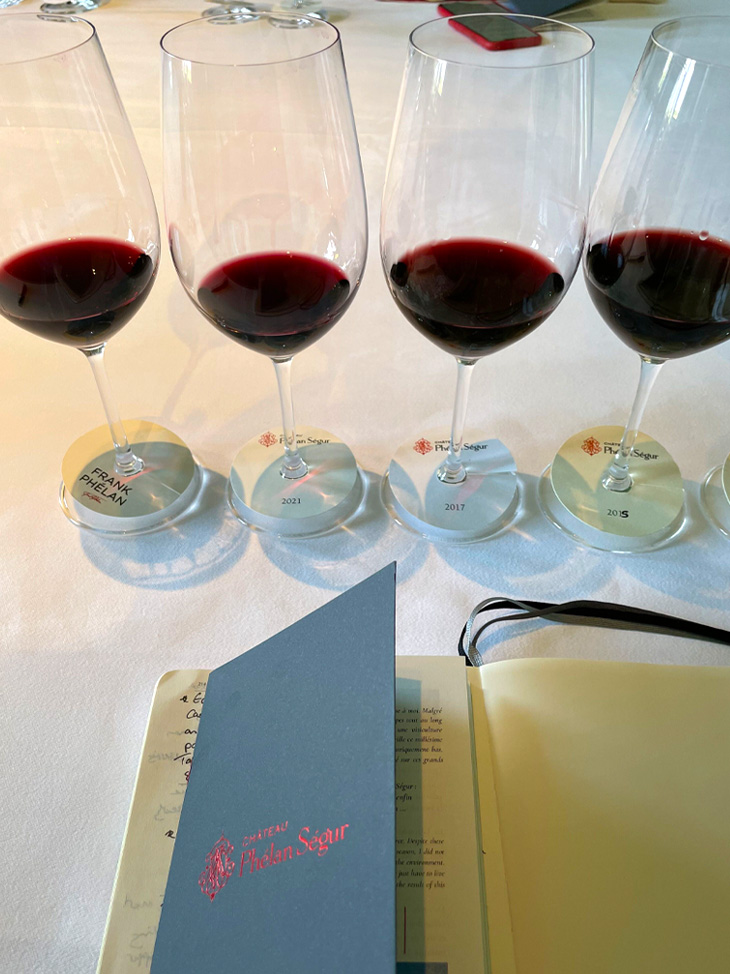 Difficulties were many and varied throughout the season and have been summed up succinctly by Jean-Hubert Delon, owner of Château Léoville-Las Cases, who remarked that 2021 highlights the dedication of his teams as their vigilance, passion and experience have combined to produce elegant and complex wines. A grey and rain-blighted growing season, that only broke with blue sky in late August, meant that alcohols are lower and wines around 13% are to be seen again after the previous three vintages of high ABVs. On tasting the wines, this is no bad thing given that they are produced with a classical style without over-extracted notes and balance is a watchword for the vintage with fruit weight and tannin in harmony.
Throughout the Médoc, there are changes afoot and a real sense that Châteaux are striving for even better quality and not just relying on their storied history. It was encouraging to see the embrace of organics and many converting fully with certification on the way. Vineyards are alive with cover crops and wildlife bringing vitality to soils that were once farmed to maximise production. Now, there is an understanding that vines that are tended naturally will produce the highest quality fruit and this even covers spraying against diseases. Only organically produced sprays can be used and these only work when deployed preventatively. Vignerons are therefore more vigilant against weather patterns and the threat of rain meaning more is now done to combat disease before it occurs, rather than the need to be heavy-handed after rainfall when entering the vineyard, which is treacherous.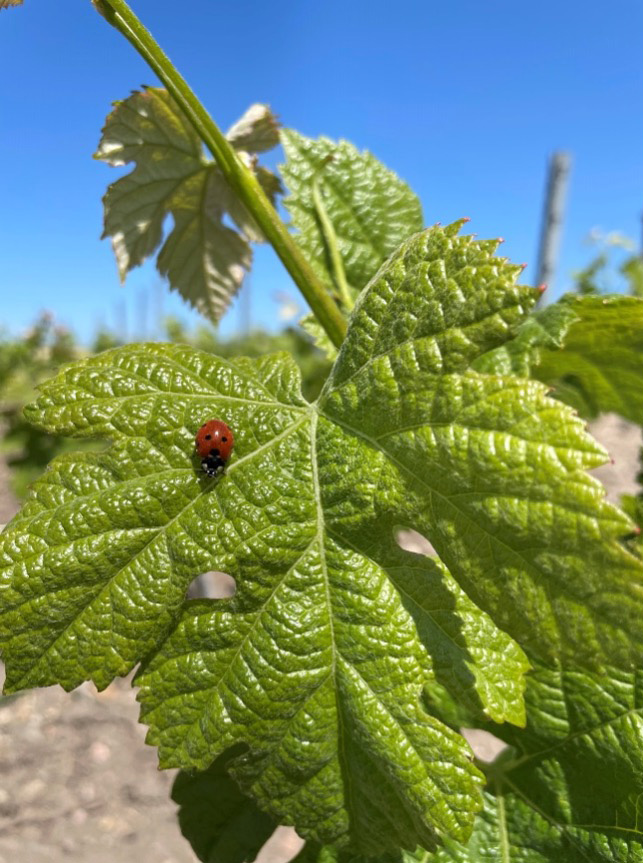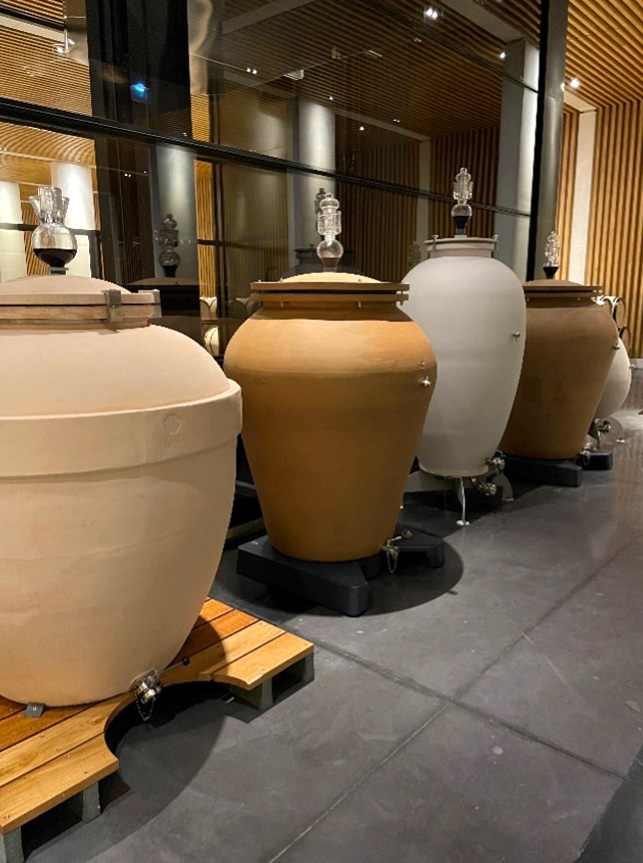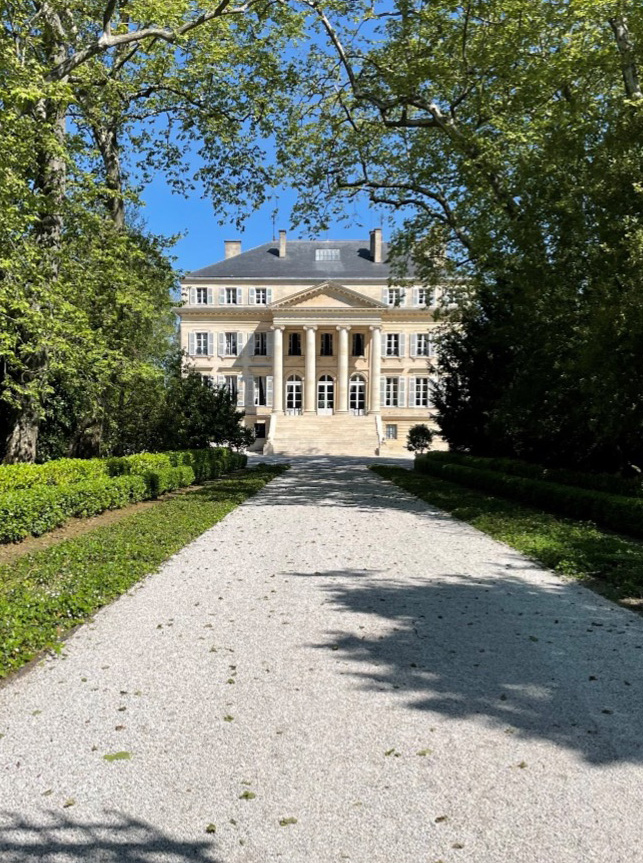 Another phenomenon in the cellars of Bordeaux is the emergence of amphora to age wines, adding experimentation to the tradition of using French oak. Trailblazers Château Pontet-Canet took the lead and now age a third of their Grand Vin in amphora, but other prominent properties have followed and there were many more estates including a proportion of wine aged in clay. Whereas oak can give slightly bitter tannins in the final wine, amphora does not, and wines such as Château Pontet-Canet showed elevated fresh fruit with a silky texture. It was clear to see a percentage of amphora had promoted the aromatics of the wine without affecting the structure in any way, so we can expect to see many more amphora in the future!
To the wines: there are gems to be found throughout all the appellations of the Left Bank with variations in style and terroir apparent. Margaux produced perfumed and elegant wines that followers of the commune would expect, but there was also a finesse to the wines we tasted throughout, and it shows that winemakers responded to a lighter vintage with cooler fermentation temperatures promoting bright red fruit and ensuring silky tannins. April frosts did affect Margaux, with yields reduced by 40% at Château Angludet . The losses have not deterred the Sichel family in producing a deliciously aromatic 2021 though, and as ever this was a favourite in tastings. Elsewhere quality was varied but the top estates of Château Palmer and Château Margaux have produced concentrated and structured wines that transcend the vintage with Ch. Margaux being my contender for wine of 2021.
Saint-Julien did not suffer from frost due to its protection from the Gironde and quality was therefore uniform across the board. The wines were bursting with rich blackberries and cassis, along with being characteristically balanced with a mineral freshness that is the hallmark of this appellation. Château Langoa Barton and 2e Growth sibling Château Léoville Barton are the epitome of classically restrained claret and stood out, but the wines of Léoville-Las Cases also impressed by their sheer power.
Pauillac was as ever driven by the quality of its Classed Growths. In a crowded field, Château Pontet-Canet ‒ already mentioned for its commitment to biodynamics ‒ stood out with its finesse and silky texture whilst still firmly displaying Pauillac terroir of black fruit backed by cedar and graphite notes. Yields were low across the appellation with some, such as Château Pichon-Longueville Comtesse de Lalande, reduced to a mere 16hl/ha due to frosts and mildew, but what we did taste was delicious and estates such as Château Batailley are great value buys considering the prices of some neighbours.
Furthest north in the Médoc, Saint-Estèphe was uniformly the star commune of 2021. Protected from frost and basking in late summer sunshine, the Cabernets were picked at full ripeness to give structured wines with intense black fruit that will develop well. Quality can be found at all levels with Château Ormes de Pez on great form whilst Château Montrose and Château Phélan Ségur were impressive for the concentration displayed.
Throughout the wider Haut-Médoc there was also quality to be seen and 2021 showcases the very best that Bordeaux has to offer with its investment in technology and understanding that there is a need to respond to a vintage rather than approaching each year with a formulaic dogma. Thankfully, the wines produced will provide excellent drinking and are classically Bordeaux in every sense.