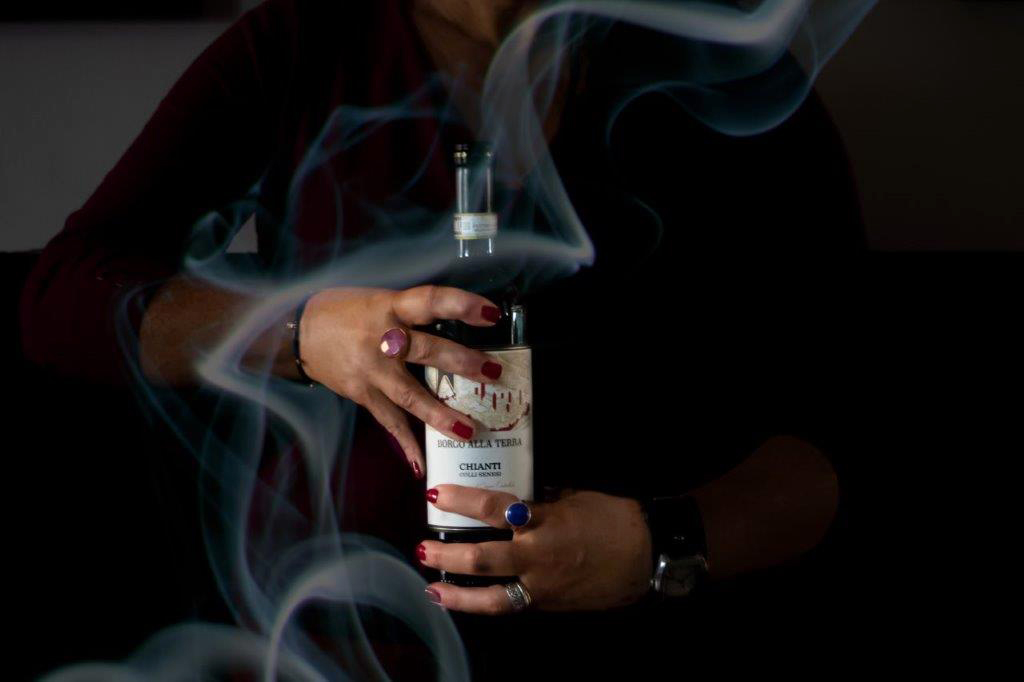 Bela Lugosi famously uttered this line on screen in the 1931 production of Dracula. The eponymous Count is an excellent host, offering his guest, Jonathan Harker, a glass of Hungarian Tokaji to accompany his meal.
With Halloween upon us, let us devour some dark stories linked to wine and which ones you should be drinking whilst reading literature of a similar vein (pardon the pun). If you wish to remain faithful to Bram Stoker's Gothic tale, Tokaji Aszu 5 Puttonyos is delicious and delectably sweet. Or, as Transylvania lies in Romania, perhaps try a Paparuda Pinot Noir, the region's best-known grape variety. I'm sure any vampire would like to sink their teeth into this fresh, fruity red with a hint of spice.
Another adaptation from novel to screen shows a certain Dr Lecter enthusing about "a nice Chianti" that he drank while eating his victim's liver and some fava beans in The Silence of The Lambs. However, in the book, his wine choice was "a big Amarone". Apparently, this was changed as the film executives thought that the audience would all have heard of Chianti. Whether you choose a bright cherry Chianti, such as Chianti Colli Senesi, Borgo Alla Terra 2022 by Geografico or perhaps a complex, concentrated Zeni Amarone della Valpolicella Classico 2017, either would make an ideal accompaniment to a hearty stew, though perhaps not liver-based!
Although you might think of dark children's stories when you hear the name Roald Dahl (some of these stories are currently being updated to make them suitable for a modern audience), he also wrote short, disturbing stories for adults, many of which appeared in the TV series Tales of the Unexpected. One such story, "Taste", revolves around a dinner party where the host, Mike, plans to outwit his guest, a pompous famous gourmet called Richard Pratt, by asking him to identify a blind wine. Richard eagerly accepts the challenge and ups the stakes of the bet to correctly identify the wine by wagering two of his houses against Mike's daughter's hand in marriage. I won't spoil the ending, but I do recommend a glass of luscious, fruity Tanners Super Claret to accompany it. You could organise your own Halloween blind tasting, but do beware if you decide to place a wager!
"The Cask of Amontillado" is a short story by Edgar Allan Poe, a pioneer of this format. A dark tale of revenge by the narrator, Montresor, against ironically
named Fortunato who is a lover of fine wine. Montresor persuades his victim to come home with him to sample a large cask of Amontillado that he has purchased and to check its authenticity. He plays upon Fortunato's pride and greed by saying that he will ask another if he's too busy to accompany him. Fortunato is confident of his connoisseurship in wine and agrees to be escorted to Montresor's family catacombs, becoming increasingly intoxicated. Again, I will not spoil the ending, but recommend an elegant, nutty Tanners Amontillado sherry to toast to a long life. If you feel brave, why not try another of Poe's terrifying tales, "The Pit and the Pendulum"? Relish a smooth, soft richly fruited Aldonia 2021 Rioja as you succumb to the suspense of a prisoner condemned to death by the Spanish Inquisition who awakes in a nightmarish chamber of darkness.
Whatever you choose to drink this All Hallows' Eve, may it fortify you against the creatures of the night and that the only spirits you encounter will be those in your glass!
Published 31st October 2023