A region that was once renowned for its appellation bottlings from across the whole growing zone has now developed into distinct districts where producers are able to show the varied terroirs they work with.
A chance to visit our producers in Piedmont for a week in July presented a fantastic opportunity to really understand a fascinating region that has quite rightly gained attention for a return to traditional methods of winemaking. Slower ferments at gentler temperatures have allowed the Nebbiolo grape to shine through with fruit intensity and elegance rather than being constrained by heavy oak usage and the younger generation of Barolo are producing a wave of top wines.
Throughout our visit, we tasted a number of vintages and found the 2019s to be uniformly outstanding with bright red fruits and no little structure which will ensure graceful ageing. The hallmark of 2019 is high acidity which bites through fully ripe fruit and the tannins are fine and well-rounded, the sure sign of a great growing season. 2018 presented a warmer challenge for the Piedmontese and wines that were openly ripe at first have now started to drink beautifully with softer tannins and lovely baked strawberry aromas to compliment the tar and caramel notes of age. With 2020 and 2021 to be released soon, our producers were optimistic about the wines currently in botti which had defied drought and hail damage in the more recent vintages.
With an array of producers visited throughout the region, it makes sense to discuss a winemaker within the context of their own village. So, hoping this simplifies the region a little, the below villages are discussed from north to south.
VERDUNO
At the far north of the appellation, Verduno Barolos are harmonious wines with classic elegance and structure in balance. Our tasting with Vittore Alessandria of Fratelli Alessandria was truly one of the highlights of the trip. Believing that time in barrel is key, Vittore harvests his 16 hectares at optimum ripeness before a soft and long extraction (25 days on skins) to make sure tannins are velvety and the cherry compote fruit character can develop complexity after time in oak (34-36 months). The jewel in the crown of Verduno is the Monvigliero vineyard and the wines from here show a spicy trademark coupled with powerful fruit. The bottlings we tasted all felt ready to drink but the intricacies of age will undoubtedly add depth.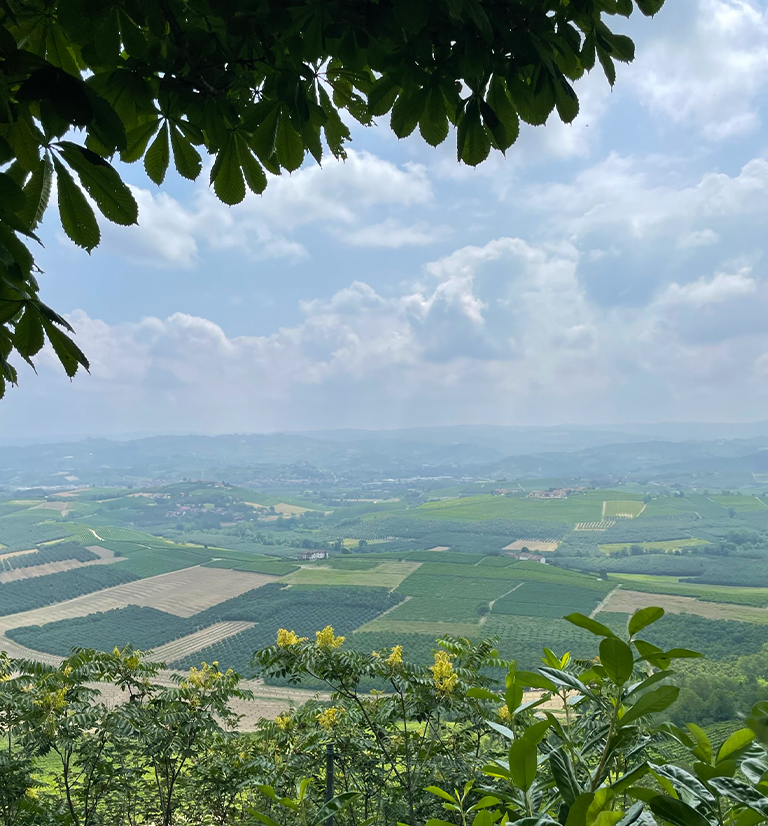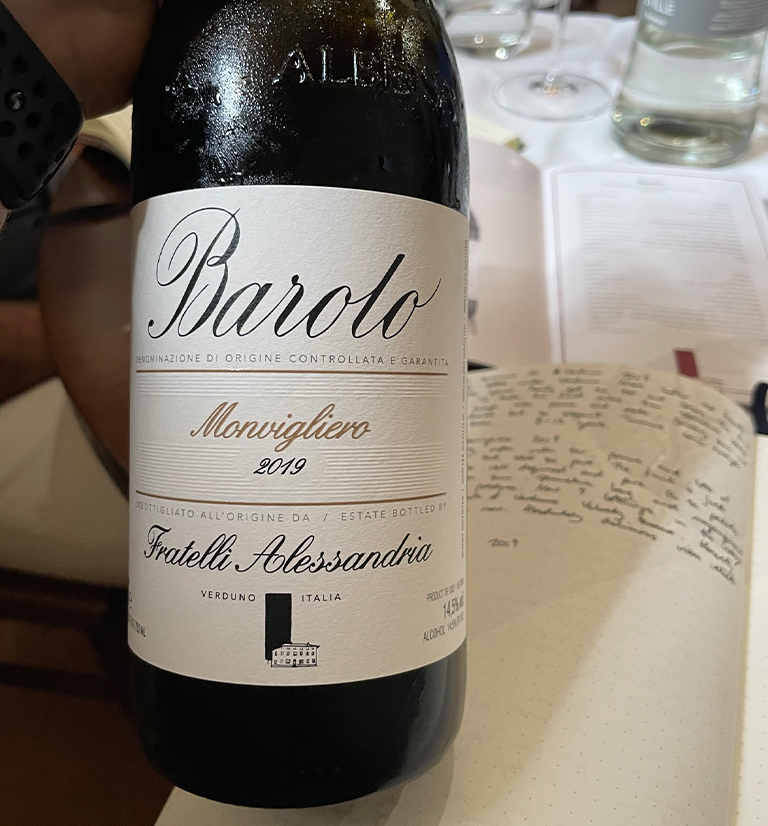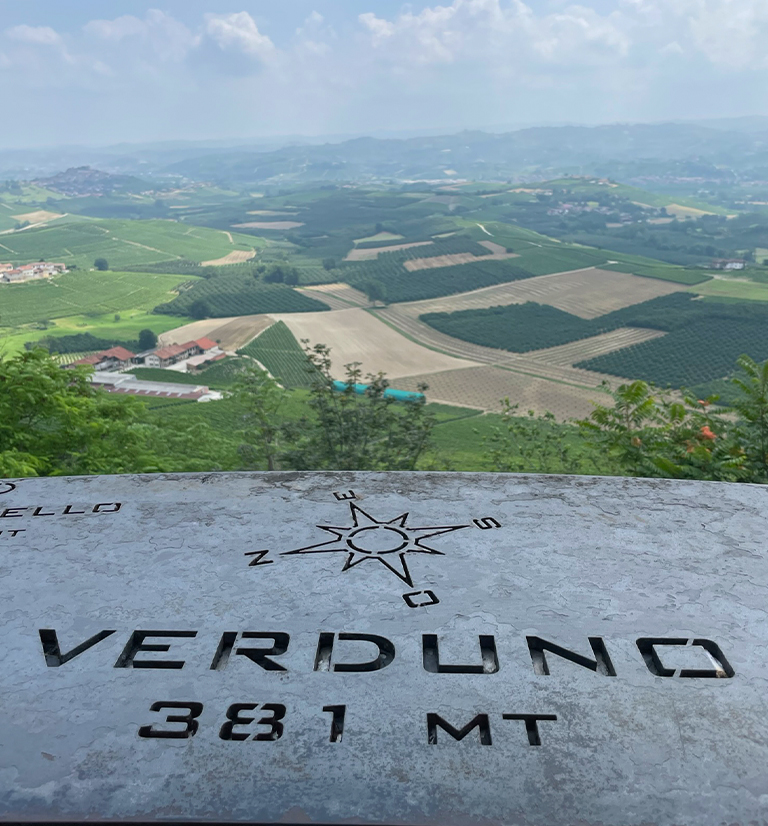 LA MORRA
The highest village in the commune, wines from La Morra have noticeably higher acidity and perfumed red fruits that build in the glass. The fruit-forward nature of these wines is coupled with softer tannins meaning they are approachable in youth, with Alberto Alessandria's Barolo del Comune di La Morra being one delightfully open and fresh example. The higher elevated slopes with south-eastern exposure can produce richer wines with long-term ageing potential. One such example is the Capalot single vineyard from Crissante Alessandria which shows complex baked currants on the nose followed by dried herbs and caramel notes to finish. Elegance is still the key to La Morra though, and we had the chance to taste Eugenio Bocchino's Barolo Lu which spoke of bright strawberry and black plum all entwined with a blueberry mineral vein. At his new winery sitting at 500m altitude, he told us how he wants to make wine that you want a second glass of ‒ he's certainly hitting his manifesto in my view.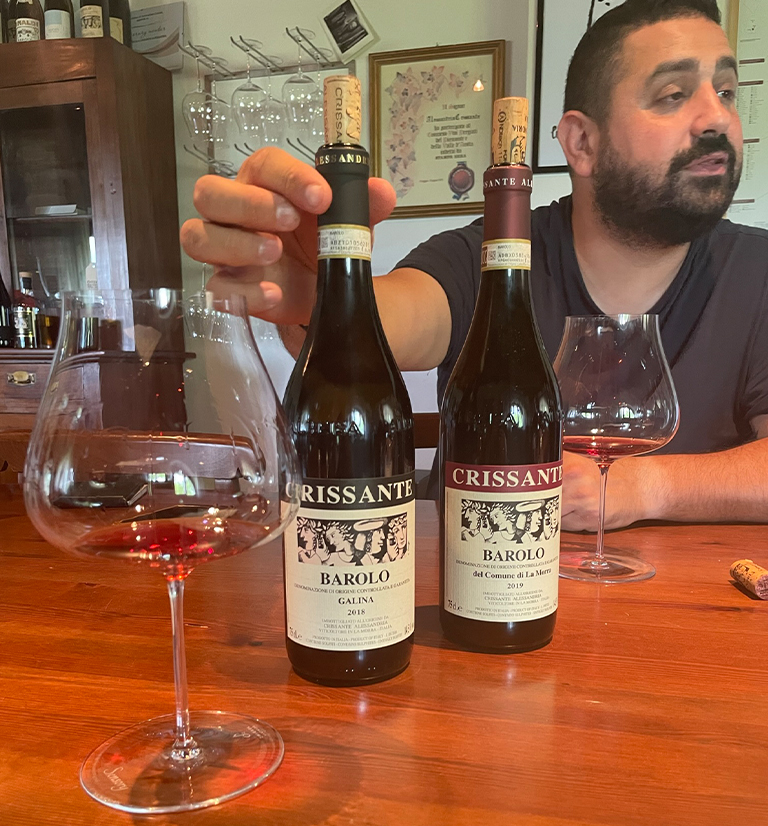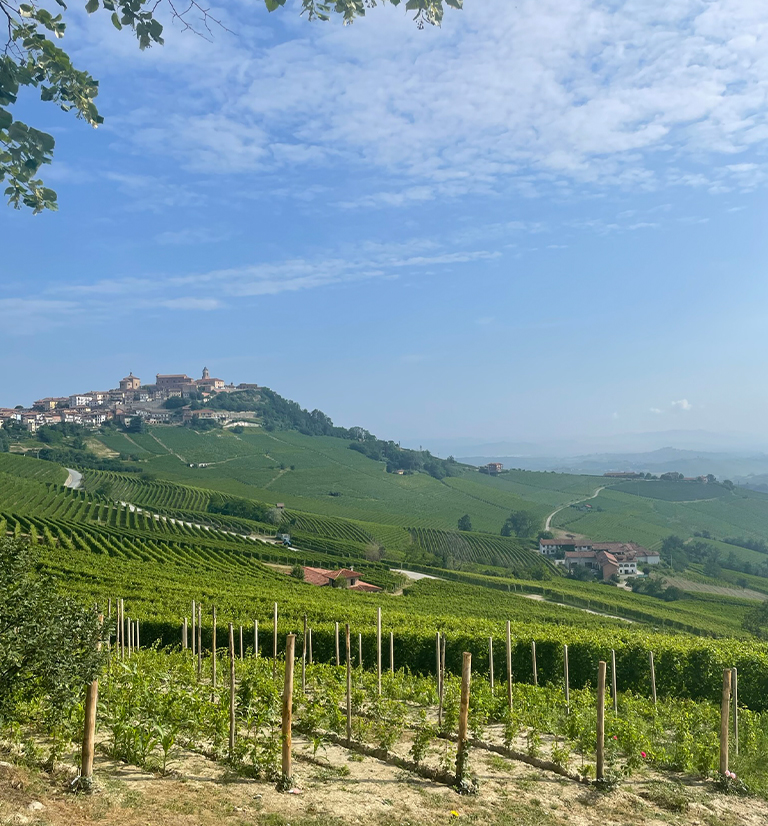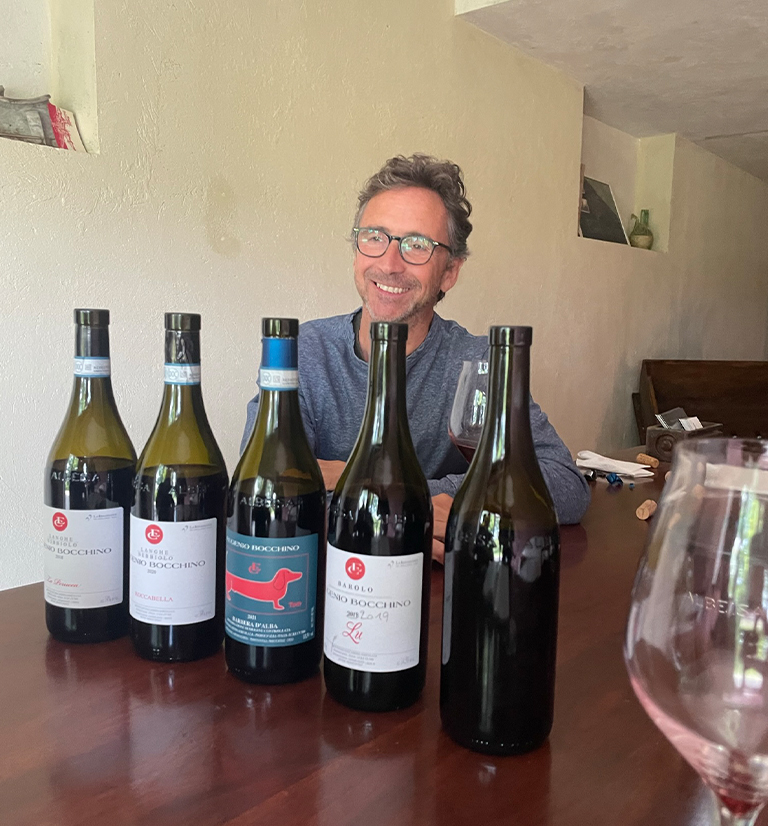 BAROLO
The village of Barolo lies to the south of La Morra and whilst not as elevated, the soils here are broadly similar with calcareous marl giving wines that are softer and fruitier compared to the clay soils of the east and Serralunga. Fratelli Serio et Battista Borgogno can be found here a minute's drive from Barolo village, with their cantina perched in the middle of the highly prized Cannubi vineyard. Co-owners Emanuela Bolla and Federica Boffa are only just into their thirties but have been part of the project re-energising this estate since taking over from family in 2014. Their vision is to create aromatic and sensual Barolos with long extractions of up to 50 days ‒ these longer ferments translate to candied black fruits and caramelised fig and tar notes in their wines. The Barolo Cannubi is a blend of three parcels of the vineyard which envelops the winery, the addition of north-facing fruit brings freshness whilst south-facing vines provide structured black fruits.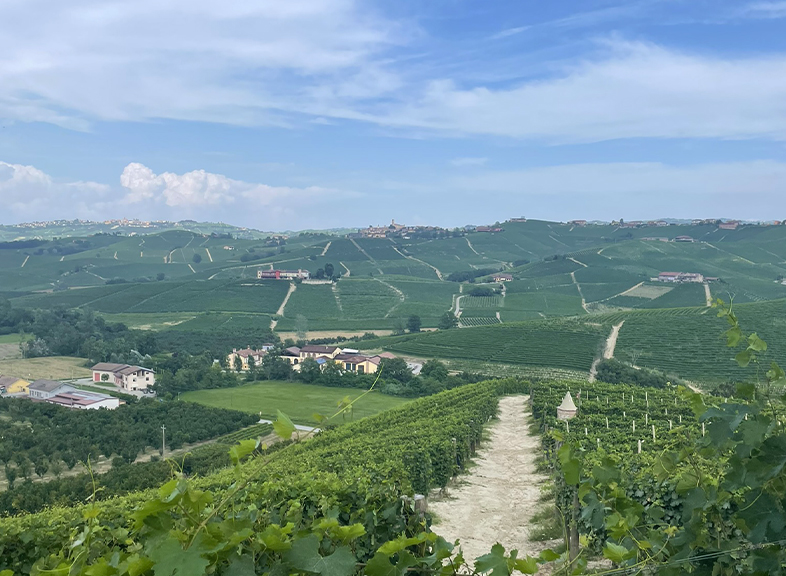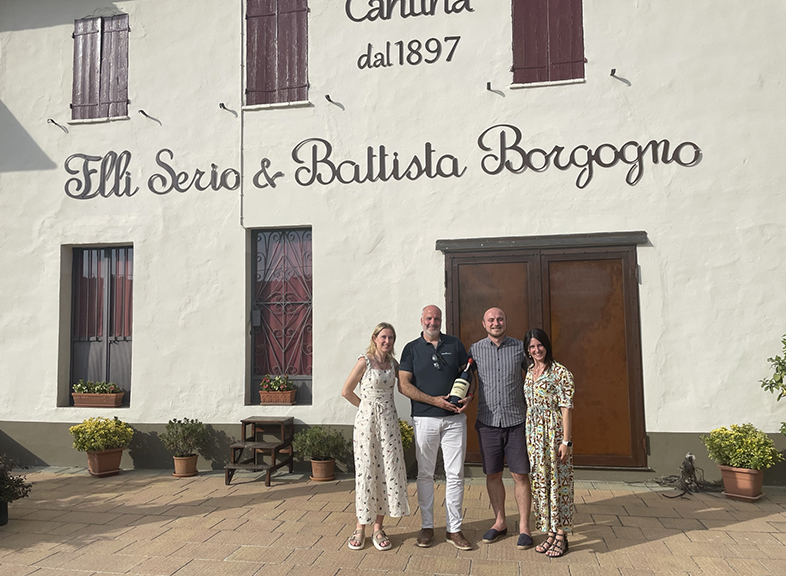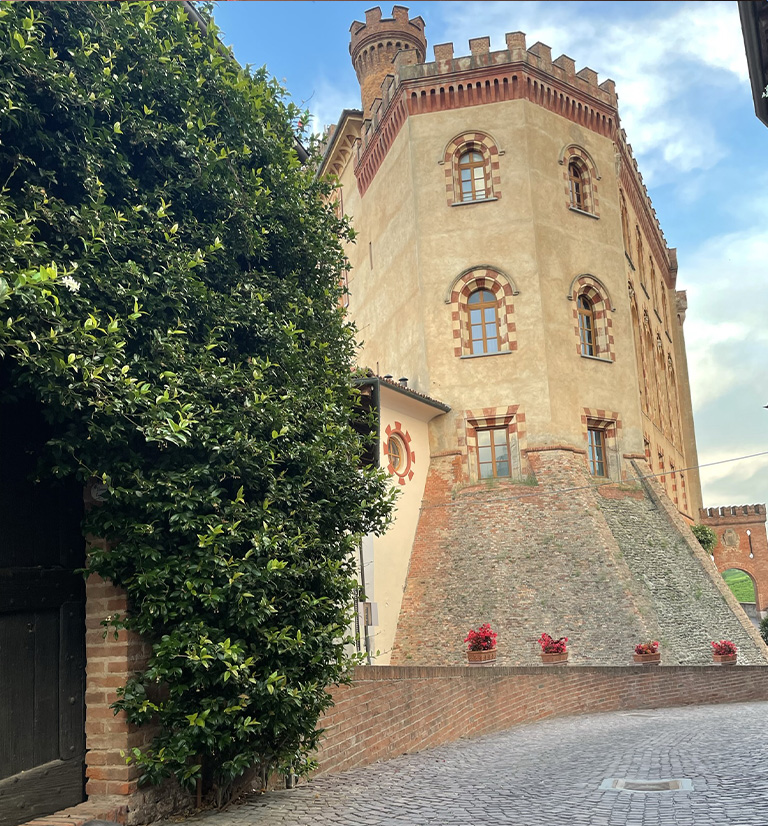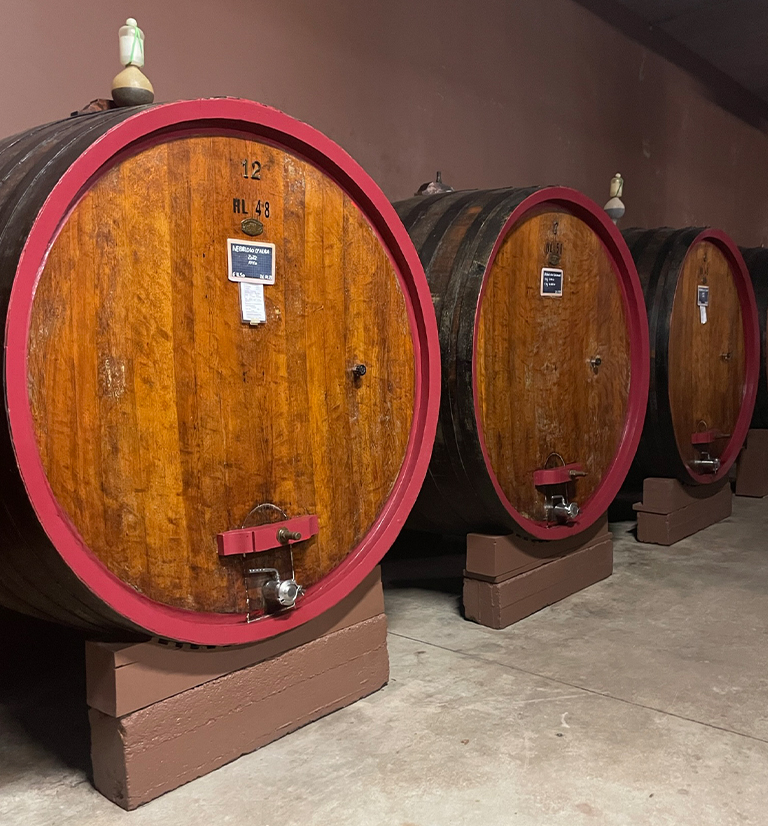 MONFORTE
In the southern reaches of Barolo lies Monforte, its sandstone soils are largely infertile giving intense and highly structured wines. The days here feel baking hot on the ground, with clay and sand dusting around your feet, but the powerful wines of Paolo Conterno in Monforte are worth the heat to enjoy their slow evolution. The Ginestra vineyard is planted facing southeast and its 35-year-old vines produce concentrated Barolos with black fruit, damson notes and tannins that are rich, salty and long-lasting – a true powerhouse that needs 10 years of patience!
Going against the trend, it only feels right to end this whistlestop tour as it started, with Fratelli Alessandria and this time with his Gramolere Barolo bottling from vines passed to him by his maternal grandfather. Powerful, yet still showing fresh red cherry and sweet spice, the velvety tannins are a marvel of time evolving in barrel, and this 400m altitude vineyard is a testament to showing the personality in a glass that Vittore can produce.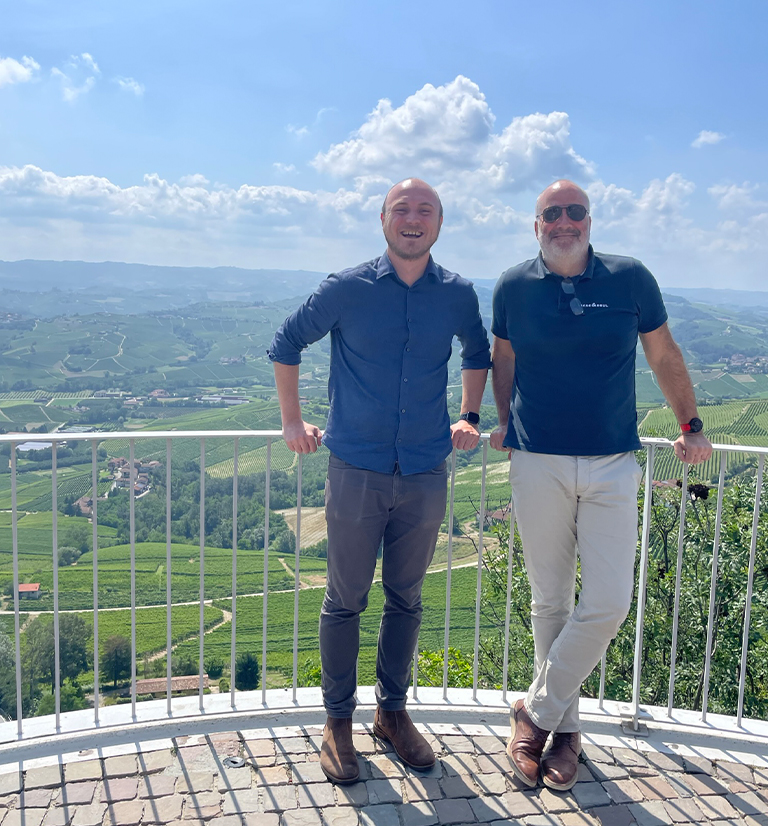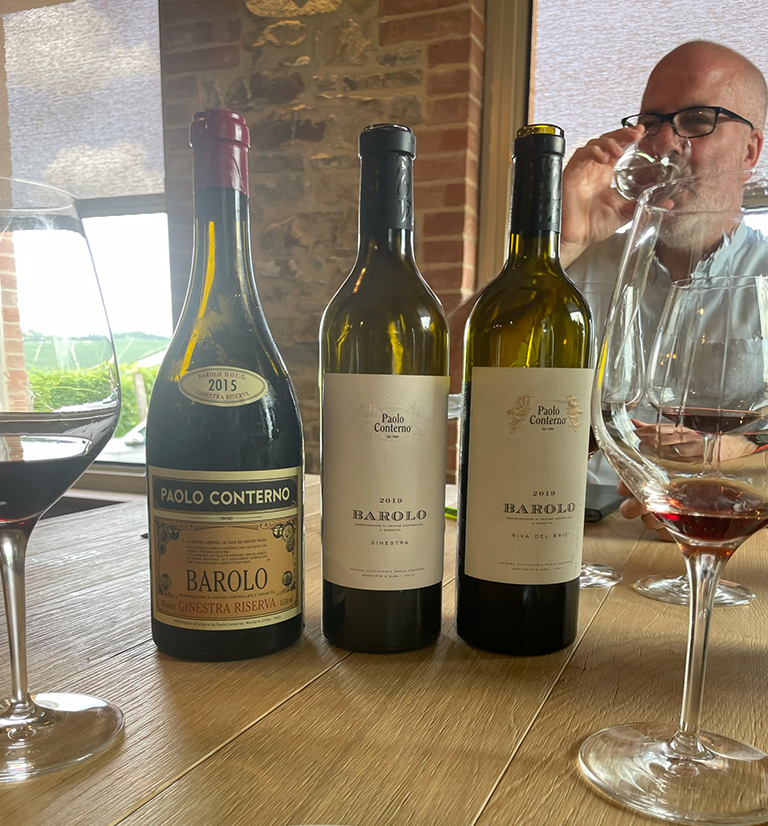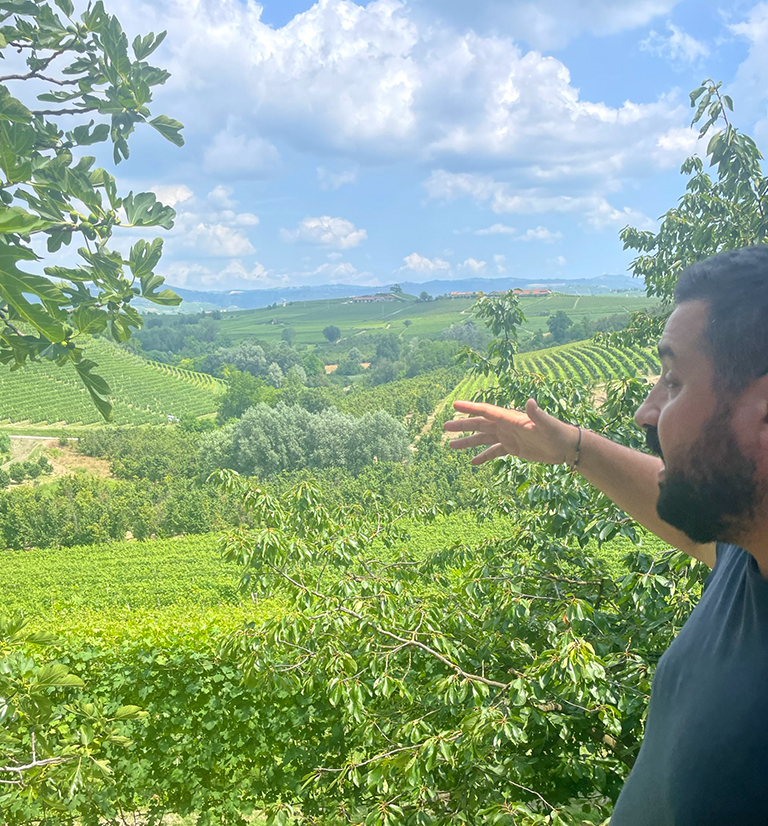 Published 18th August 2023